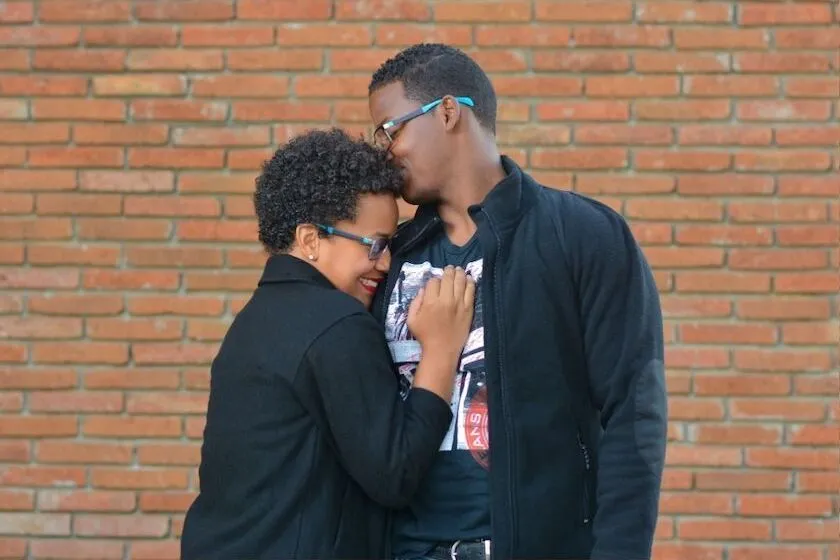 New Relationship Resolutions for 2023
posted by:

Tory Joseph
January 18, 2023
Start Right , Stay Connected
The beginning of the New Year is a good time to think about goals for the year ahead. We can
set goals anytime, but these built-in dates on our calendar are helpful. Just as Thanksgiving is a
time to focus on gratitude, New Year is a good time to focus on changes we want to make in
our lives.
The New Year provides an opportunity to clean the slate of past failings and look at life as a new
opportunity, no matter your age, or your experience. It's a time to focus on the positive and
commit to specific actions, try to visualize your "best-self." Think of a time when you've pulled
through a difficult situation.
When you recall that best version of yourself, your brain will build
neurological pathways that support you becoming that person. Imagine in detail, a specific time
when you had a success. Think of a person who believed in you, and what they would say about
you. Brainstorm words you would use to describe yourself at that time. This will promote an
internal attitude of possibility, which is a good motivator for change.
Positive Change in Your Relationship
A very inspiring article in the New York Times last year is a great catalyst to believe that change
can happen at any time; "10 Insightful Tips from People Who Prove It's Never Too Late",
These are stories from average people who set aside judgement of themselves and chose to
pursue their dreams, one step at a time.
A great place to start a new resolution for positive change, is in your relationships.
Maybe you are single and looking for a relationship, like Phyllis Raphael in the Times article,
who found love in her 80's. Her advice is to do something you normally wouldn't do, something
you hadn't planned on doing, or something you're passionate about. "Take an acting or cooking
class or go to a museum. These things let you connect to other people you might not ordinarily
meet. It can make your life livelier", she says. Imagine your best self to help project a positive
attitude, which makes you more inclined to meet and engage with others.
An Imago Therapist can guide you
Perhaps you are in a relationship that you want to improve. You could jointly commit to couple's
therapy. Your Imago Couple's therapist will help you pinpoint areas of potential to create more
connection, love, and joy. It may be that you need a more positive and productive way to
communicate with your partner. Your therapist will teach you and coach you together, using the
Imago dialogue, to practice better listening and empathy skills. There is always more to learn
about your partner. Therapy together will help you to let go of judgement and develop an attitude
of curiosity and appreciation of your differences, seeing them as an opportunity for you to grow.
Resolution Making Together
In the safe setting of the therapist's office, you will:
Create a safe haven that eliminates all blame, shame and criticism
Share your history and how it affects you, and what you need to heal wounds from your
past
Tell each other exactly what you need to feel loved and appreciated. To remind you of
the love you once felt for each other, you will be re-romanticizing your relationship,
giving each other special loving behaviors–with no strings attached. These are specific
behaviors, what your partner needs to feel loved and appreciated.
Learn new ways to communicate that involve focused listening, empathy, and validation
of your partner's experience
Create a Relationship Vision, in which you imagine the relationship you would like to
have; this co-created vision will be a daily reminder to you of your goals.
The Relationship Vision exercise covers different aspects of your relationship (emotional,
sexual, financial, recreational, social, parenting, etc.), starting with things you already
experience in your relationship that are of value and including others which you may not
currently have, but are part of your ideal. Your therapist will then help you fine tune your
goal into measurable steps.
Best path to joy and fulfillment
Instead of focusing on sculpting your beach body, maximizing your earning potential, or
perfecting your organizational skills, focus on a plan to improve your relationships. This will
provide the best opportunity for fulfillment and joy.
We look forward to seeing you in person or on Zoom, in 2023!